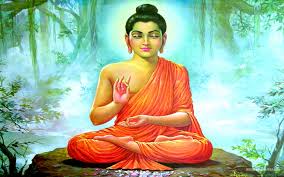 Gautam Buddha is said to be the founder of Buddhism.
The name of his father was Shuddhodan, and the name of his mother was Mahamaya.
Gautama Buddha was born in 563 B.C. at Lumbini, Kapilvastu Nagar, and The Kingdom of Nepal.
Gautama Buddha had a wife named Yashodhara.
The name of his son was Rahul.
Gautama Buddha attained enlightenment by meditating for twelve long years.
The teachings of Lord Buddha have been made and inscribed in the Pali language.
Lord Buddha taught people to be kind to men and animals as well.
According to Buddha, desire is the cause of all suffering.
Lord Buddha was the most significant philosopher of all time.
The Buddha attained salvation in 483 BC at Kushinagar in Deoria (Uttar Pradesh).
Questions –
Who founded Buddhism?
When was Gautam Budhha born?
Where was Gautam Budhha born?
In which language did Gautam Buddha give his teachings?
Where did Gautam Budhha die?