NCERT Solutions for Class 3 English Chapter 15 – What's in the Mailbox?
independently created by a human author and possesses at least some minimal degree of creativity.
the fair use of a copyrighted work for purposes such as criticism, comment, news reporting, teaching (including multiple copies for classroom use), scholarship, or research, is not an infringement of copyright.
Fair use is a doctrine in the copyright law that allows limited use of copyrighted material without requiring permission from the rights holders, such as for commentary, criticism, news reporting, research, teaching or scholarship. It provides for the legal, non-licensed citation or incorporation of copyrighted material in another author's work under a four-factor balancing test. The term "fair use" originated in the United States. A similar principle, fair dealing, exists in some other common law jurisdictions. Civil law jurisdictions have other limitations and exceptions to copyright.
NEW WORDS
1) Letters: a printed communication
Example sentences: 1) I get letters from my relatives monthly.
2) Always: at all times
Example sentences: 1) I always do my homework on time.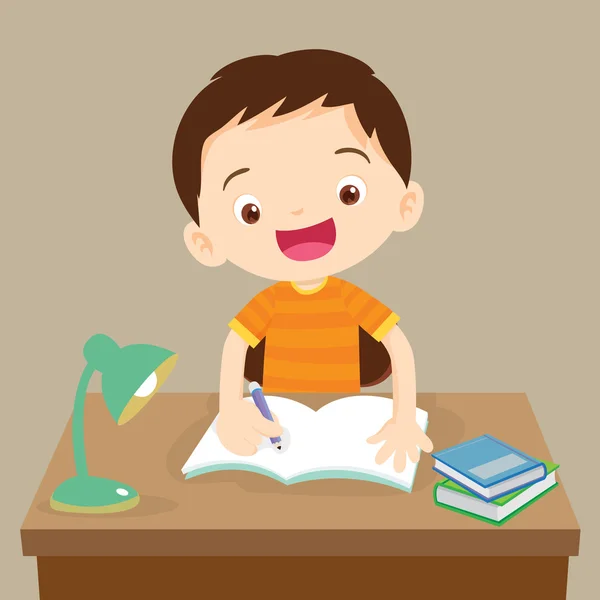 3) Never: at no time
Example sentences: 1) I never lie to my parents.
4) Though: but
Example sentences: 1) I passed in exam, though not scored much.
1. Who does the postman bring letters for?
Ans. The postman brings letters for the child's mom and dad.
---
2. Does the child ever get a letter?
Ans. The child never gets a letter.
---
3. What does the child decide to do?
Ans. The child decides to write letters to her friends.
---
4. Have you written letters?
Ans. Yes, I have written letters.
---
5. Who have you written to?
Ans. I have written letters to my friends.
---
6. Who would you like to write to today? Why?
Ans. I would like to write to my grandfather today because day after tomorrow is his birthday.
---
7. Now write a letter to your friend, telling him about your school. You can use some of these words: classroom, children, bell, blackboard, teacher building.
Ans. H. No 509
Gulabi Bagh
Delhi – 110077
25 April, 2010
Dear Ritak,
Today I am going to tell you about my school. My school has a very big building. It has 2000 children and 35 classrooms. In every classrooms, there is a blackboard. In my school, there are 45 teachers. They are well qualified and teach us very nicely.
I like my school very much.
Your lovingly
Nutan
---
8. Here are some people who help us. Let us try matching.
Ans. (i) A postman brings our letters.
(ii) A cobbler mends our shoes.
(iii) A librarian works in a library.
(iv) A driver drives a motor vehicle.
(v) A dramatist writes play.
(vi) A teacher teaches in a school.
(vii) A nurse looks after patients.
(viii) A musician plays musical instruments.
(ix) An astronaut travels in a space craft.
(x) A clown makes people laugh.
Thought of the day-
"Learn as much as you can while you are young, since life becomes too busy later"

– Dana Stewart Scott
Read This also-
नोबेल पुरुस्कार 2021 की घोषणा की जा चुकी है , ऐसे वक्त में जब विश्व कोरोना महामारी से उबरने की कोशिश कर रहा है इन पुरुस्कारों की घोषणा एक साहसिक कदम कहा जा सकता है | क्यूंकि इस बा ऋण पुरुस्कारों में चिकित्सा शास्त्र और शरीर क्रिया विज्ञान में जिस टॉपिक को नोबल पुरूस्कार के लिए चुना गया है | उसमे इंसानों और धरती के प्रति पहले से ज्यादा संवेदन शील होना है। इस वर्ष की वैज्ञानिक नोबेल घोषणा में परिलक्षित पर्यावरण चेतना की गहराई अपने आप में एक इत्मीनान का मामला है।